Home
Business
DSC solution
Media wall & Multi vision
Media wall & Multi vision


01
In order to build general promotional images such as corporations or universities, image marketing may transmit information through utilization information and employment information expression
02
Basic information such as weather forecast, date, time, news etc. Always expressable
About
This interactive integrated information system enables users to provide Flash and 3D Map-based screens, provide various information screens, and AR Contents solution using Kinect.
Feature
– Super Narrow Bezel
– Wall Type / Floor Type
– Standing Type
– 3D Map Provide base guidance screen Flash content
Composition
46" , 55"SNB LCD Wall / floor / Standing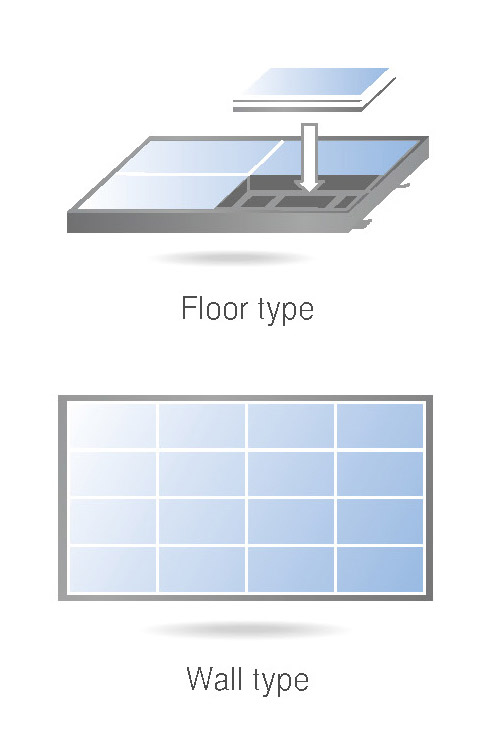 Smart information board service function
Interactive system
Interactive integrated guidance system through user's touch input

promotion video
Public information broadcasting schedule broadcasted by the administrator If there is no user for 1 minute, automatic publicity video playback

Library information, campus map
Floor 3D position guidance, whole campus bird's eye view and location guidance

Digital mosaic pearl
A method by which a user creates themes, uses theme messaging, mosaic pearls, user's smartphone, and completes opinions to the designated entity

| Classification | Notice and usage guidance | Promotion video and other video playback | Electronic guest |
| --- | --- | --- | --- |
| | | | |
| Content provided | ·Notifications and usage guidance ·Facilities and floor / room-specific information | ·Play public relations videos and other videos ·Convert flash to video (HD class) | ·Electronic guest utilizing web camera ·Send e-mail after creating a guest book together with pictures taken via kiosks |
| function Consideration | ·Provide FULL-HD grade image panel for efficient information transmission ·For smooth interlocking of touch module and large-sized information device, High spec PC configuration | ·Public information pictures such as video and flash ·Offer high specification PC for playback ·Schedule function for implementing smooth functions such as promotional video and guidance information ·FHD grade panels for expressing high quality images ·All images to be played are provided at the library | ·Provide high spec PC for electronic guest input and output ·Provide webcam for photographing ·Internet service cooperation required for mail transmission is required ·Provide various templates for guestbook input |
| Content Management | ·Notice of Administrator and Information Registration ·Content update due to facility change | ·Efficient management using the integrated management system scheduler | ·Provide sustainable content through user participation |


01
Based on content management solution, multiple screen division and composite image are implemented.
02
Maximize gallery effect and user's publicity effect through multi-vision
About
It is a technology that divides the created video into the number of screens and plays it after downloading it. It provides high-resolution multi-image synchronization function and it is possible to synchronize up to 255 units.
Feature
– CF/USB Memory Type
– Multi-video sync (Sync) Each screen adjustment function
– Master / Slave operation
– Automatic download function
– Mobile linked video download function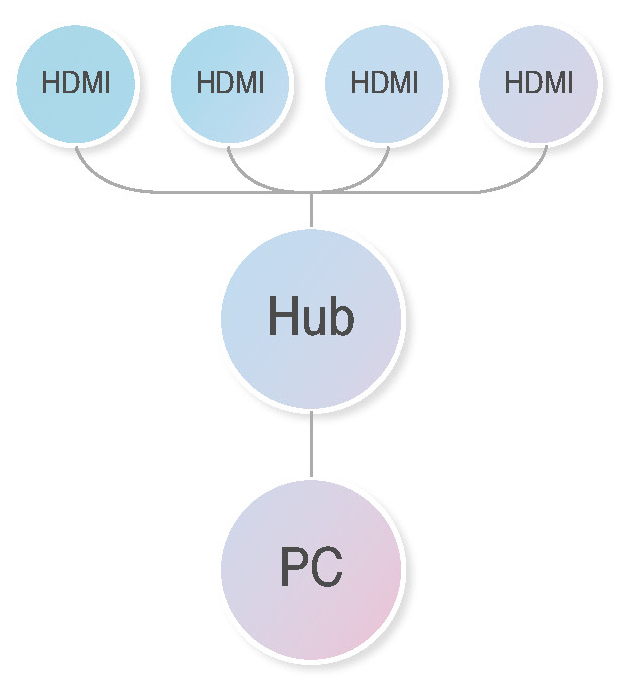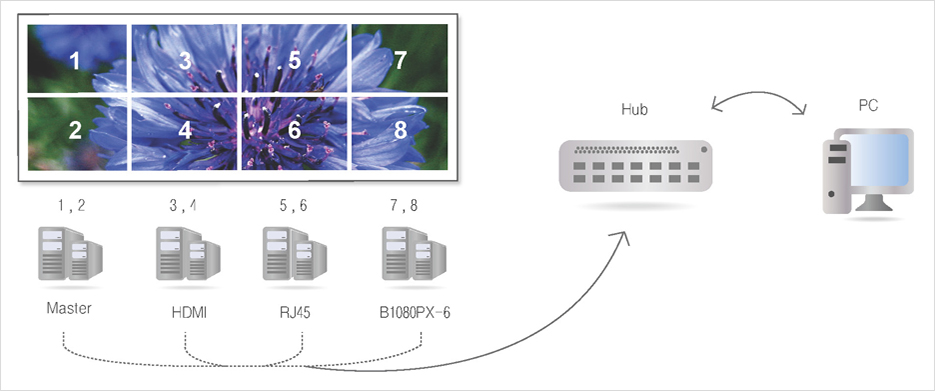 General description of multi-video device description