Home
Business
DSC solution
Multi-touch & KIOSK


01
We provide digital table experience so that various effects can be provided by providing a solution that provides complex multi touch function for many users and free expression is possible
02
Provide solutions so that many users can use it conveniently via multi-touch table and various menus installed inside the building
About
Multi touch table solution is a solution that embodies a wide variety of content with technology that combines touch and object recognition functions. It is a solution that can realize various contents by object recognition (cross-sectional area) by IR touch method, and can realize game contents using board game, map, object recognition using cubic, and content implementation by calculating coordinates of floor tag.
Feature
– Multi Touch (2~32 Point)
– Touch Table IR Touch object recognition technology
– Game Contents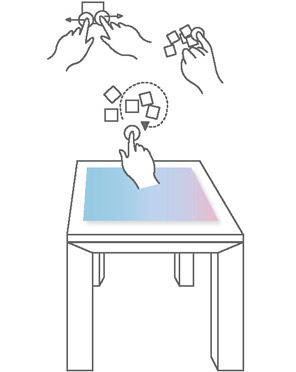 Overview
An advanced digital table that users can easily use with an intuitive touch method.
Provide administrator registration, multimedia data and simple games, various functions through electronic blackboard function
Main function
Provides multimedia information and provides simple text information on multimedia materials
Provide location information on new media for multimedia materials
Ability to share content with external storage media
Key Points
Taking rest and allowing the user to enjoy multimedia content comfortably through an intuitive touch menu
Providing a place for communication between users through electronic board function and content sharing through external storage media


01
Utilizing the function as a marketing medium for corporate brand image and product promotion It is possible to provide information on cities and various kinds of traffic information using maps
02
Products that utilize the function of advertising media with high degree of exposure by utilizing the outer wall of the building and the specific space in a city with a high population flowing populationBasic information such as product information, public relations video and news can always be expressed
About
Digital Signage refers to a digital imaging device that provides not only broadcasting programs but also certain information together in some places communication tools that can guide marketing, advertising, training effects and customer experience.
It provides a software or management platform to control key information as well as digital information displays. Outdoor Digital Signage is a system for remote monitoring, control and management of horizontal and vertical display information systems. It consists of H / W for various statuses and S / W for monitoring and controlling.
Feature
– Outdoor cold air conditioning – blackening, condensation prevention technology
– High luminance LCD (1500 cd or higher LCD)
– On / humidity detection control
– Anti diffused reflection (AG, AR Coating)
– UV Coating
– Pole Base structure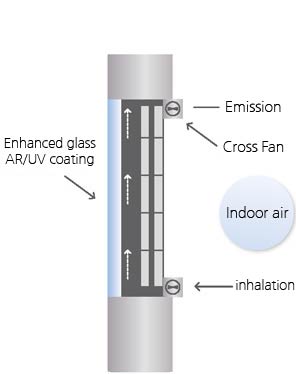 Utilization ratio of various products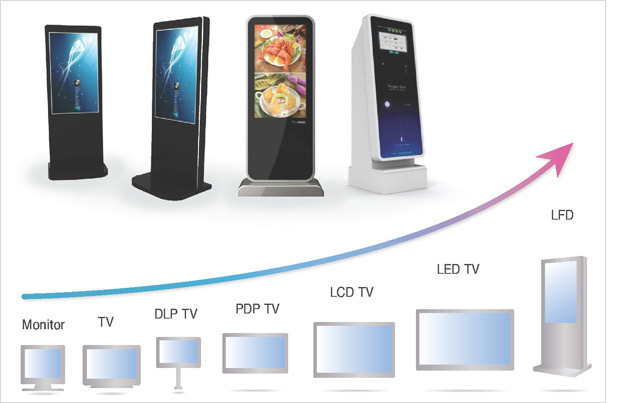 Convenience that anyone can easily install and operate
Excellent readability collecting people's attention
Stylish design, directing luxury
Durable durability optimized for external environment
Show clear screen and PR effect
Very large display 70 ", 82"
InDoor Media Board
Touch Display
Digital Information Display
Video Wall
Art Wall
Ultra Slim Display
Embedded Network
DID Solution
Main features of outdoor signage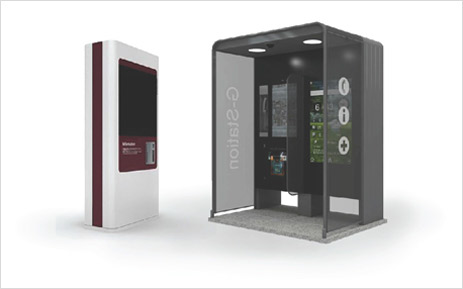 Horizontal and Vertical Display Information Remote monitoring, control and management of the information system, consisting of H / W for various situations, monitoring and controlling S / W
Support various forms of communication methodSite-centric local program and network management program for many sites
Real-time grasp of situations on the site Expressing various information
Expandable configuration and design which can correspond to various inputs and outputs