Home
Business
Educational administration system
Deep running talent matching
Deep running talent matching
The deep learning personnel matching service provides various big data information (history management of the student, diagnosis, examination, portfolio, aptitude examination, course consultation, course consultation, university life information, cooperative job aptitude evaluation (NCS) system based machine learning deep learning which is provided to analyze information of talent necessary for enterprises and to match and select excellent talent suitable for jobs by job category, It is a system for providing engine system development and personnel matching service.
Based on analysis and forecast of various indicators for selecting excellent talent such as company's job conflict level and job achievement, job satisfaction degree, long-term service, etc., reduce unnecessary costs generated by the company's new recruitment process Evaluate human resources utilizing text mining techniques for making qualitative evaluation criteria other than quantitative evaluation criteria for the purpose of selecting effective and efficient personnel based on objective data analysis which is not subjective, We aim to provide a high-level system of superior technology that has improved the matching rate of global talent by using different numerical values such as compatibility, degree of accomplishment, etc. for each job.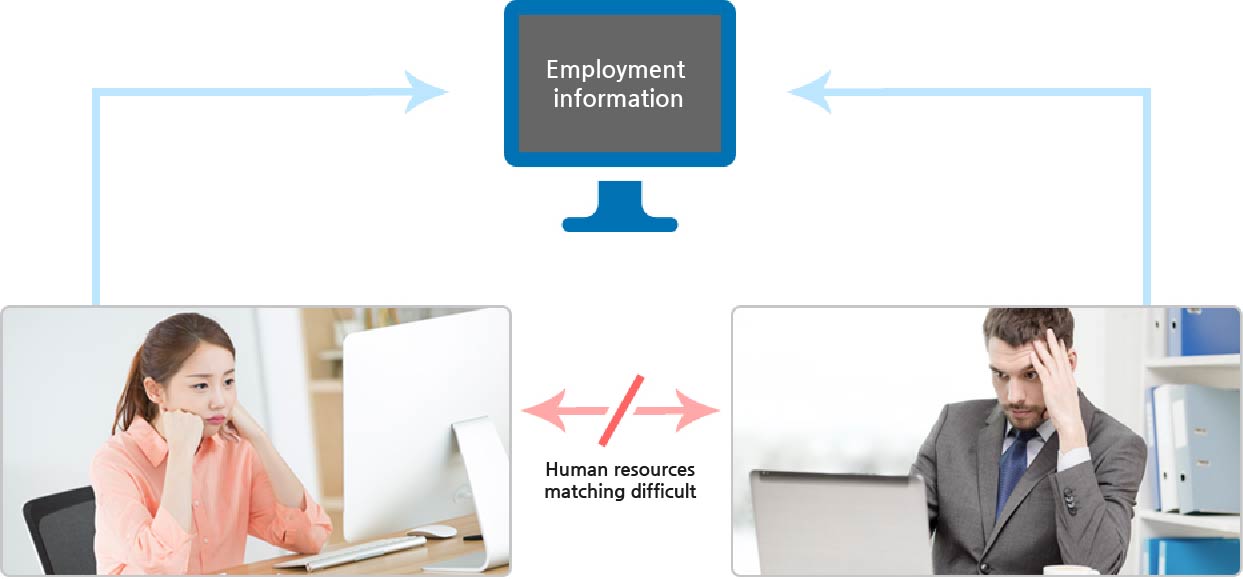 Machine learning based on big data Deep learning engine Personnel matching service
A talent matching service based on a progressive learning model is a service that self-analyzes and summarizes the information of job applicants and job seekers. It's a very smart service that quickly matches the jobs you want and the talent your company needs.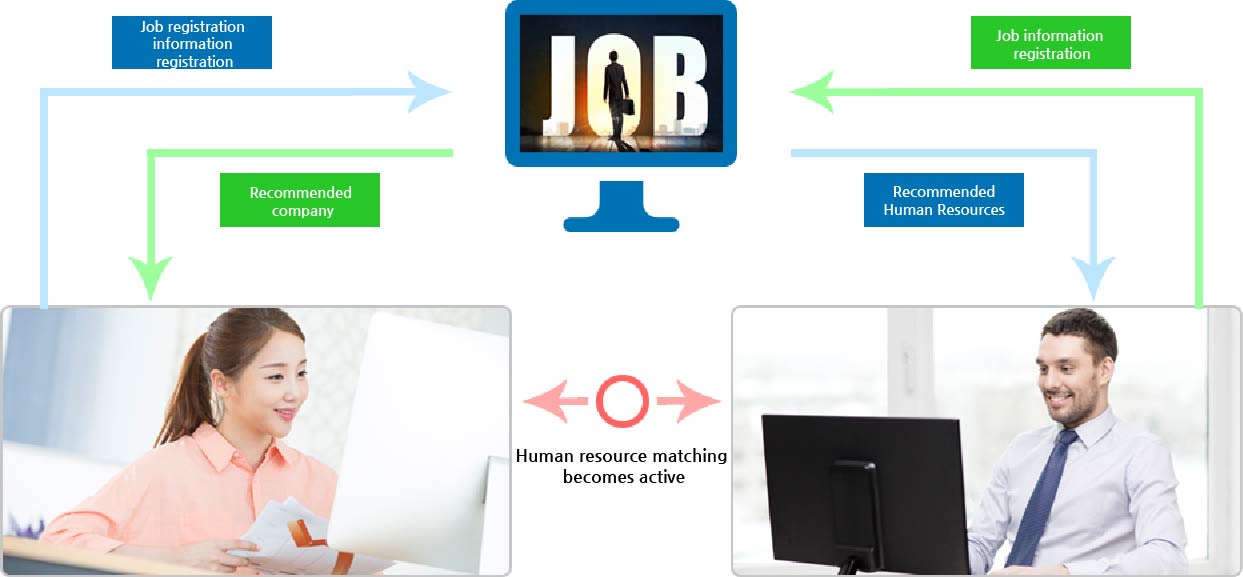 Connected in a block chain safer!!